This is a joke.
Those of you who know me probably already know or will know what happened with my results.
The moral of the day is : Declare S/U whenever you can. My mistake (2nd one!) has probably cost me my tuition fees for the next acamdemic year.
::::

Since so many of us are posting about it...
Yeah, it's official. NUS
got the Bukit Timah campus
. Bizad and Law is going to be moved to this 'new' campus. But I've a couple of questions:
- what are they going to do with the existing Law and Bizad facs?
- does that mean that they will be having other halls there? Will the law and bizad people then move to that campus permanently now? (thinks of DP which is usually populated by Law people)
- does that mean *gulp* that the bizad canteen's gonna move too? Okay I know that was boh-liao but if they do, I'd miss the Thursday
jiao zi
(dumplings) and the Western food uncle with the funny-trying-hard-to-be-angmoh accent.
12 hours away before I know whether I'd be on a bus back to SG tomorrow night. I have bad, bad feelings.
::::

We don't need men like that.
Some might remember an earlier post about a certain cheating boyfriend who denies it at the face of evidence.
It's plain stupidity and cruelty to strike again so openly, y'know.
I don't often do this, but, BASTARD.
::::

Oh, the irony.
So I was at Ipoh Parade today for Ernie's weekly excursion-cum-quest-for-the-Playstation-racing-CD-that-he-does-not-already-own. For those of you who know Parade (as Ipoh-ites affectionally call this mall), you'd know that there is this atrium where they hold all sorts of events such as the recent Astro Talent Search and this Most Beautiful Mom competition.
Apparently, they had some (probably) government-sponsored event to encourage healthy living at the atrium today. There were banners everywhere to promote "Amalkan Cara Hidup Sihat" (Practise a Healthy Lifestyle), little booths offering free checkups, a booth for Befrienders, posters telling the public HOW to practise healthy living and not forgetting a table with plastic-wrapped cooked food with its nutritional values labelled. Nasi lemak was labelled XXX calories, two sunny-side-ups were labelled XXX calories (btw, I had to pull away Ernie who insisted that I BUY the eggs for him to eat. It took a long time to convince him that the food wasn't for sale)...you get the idea.
As with every such event, there is a mandatory buffet provided for its personnel. You'd have expected fresh greens, wholemeal breads, steamed/baked items present right? Hah.
On every single booth promoting healthy living, the PICs were busy polishing off styrofoam plates of fries and fried nuggets and mayo-laden (probably,again) tuna sandwiches. I tried to take a picture but paiseh to zoom in on the food. So I took a picture from the second level.
Seriously, how is the public to take the organisers of the event seriously?
::::

I keep promises.
I promised my sister that I'd blog about how she eats pre-sweetened grass jelly (leung fun, xian cao, whatever you call it) from a funky plastic tube. Y'know, the kind you get your Japanese tofu in.
My sister eats pre-sweetened grass jelly from a funky plastic tube.
It's just....weird. I mean, grass jelly in sugar syrup, in soya milk, in desserts - that's where they should be. Not in plastic tubes.
There you go, Phing (who probably won't leave a comment buahahha).
::::

Help!!
My laptop's so dead that it dies down within minutes of restarting.
What am I going to do next semester without a computer of my own???
Can I get some recommendation as to where in Ipoh can I get if fixed? Damn, this time I don't even know what the problem is.
Is reformatting the only way to go?
::::

So whose fault is it now?
As we are still *malu* about giving our children proper sex education, and trying to shift the responsibility from home to school and back and forth -
this
may just happen. 3 sisters gave birth, at the ages of 12, 14, and 16 respectively.
And check out the article to see what the mom had to say.
::::

Point form
Haven't been doing much brain exercise these days and therefore shall write in point form:
- The boyfriend is here! Until tomorrow morning, that is. And he gets to zip off to Sydney. Boo.
- Sales are good for big girls like me.
- Have momentarily become a Korean drama fan as I've just watched a 20-episode drama,
Full House
(the linked site is in Korean). I've become a TV junkie again. But tell me, won't you get Korean singer,
Bi/Rain
(What kind of name is it anyway?)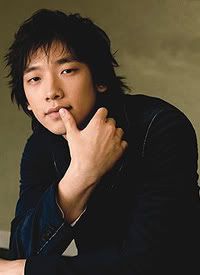 if you combine the Kuching boy
Nicholas Teo
(yea the one who supposedly singlehandedly made the song "Huang Hun" popular in this region)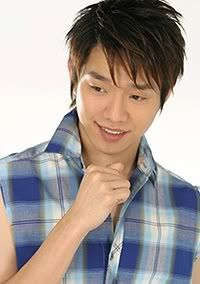 and HK's
Ma Jun Wai
?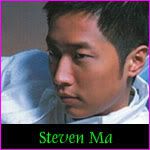 - Have been reading
Name All the Animals
. It feels good to have the time to read again.
- There are hiphop/RnB bars in Ipoh! We checked out
Where Else?
(That's the name of the bar/club) at Tambun Inn last night. Spacious, comfy couches, ample tables and chairs, complete with a runway (as opposed to, I suppose, a dancefloor?) and they actually don't play some techno version of a Kelly Chen song! But it was a pity that the place was not even a quarter-filled last night and we got so bored that we were actually watching this guy in front of us who was trying to dance with his very enthusiastic date. Ah well. Maybe shall give it another try when Jan and SY are back in town, on a SATURDAY night.
- Am actually going to teman Justin to Live! to watch some footie finals tonight. Think I'll bring a book along. Heh.
That's all. Wei Ming - we'll meet up some time next week yea?
By the way, to the girl I met at Vincci today: Sorry for my rudeness! I was just slightly taken aback that's all....sorry!!
::::

BORED LA.
1.Name?
Sze-Lyn
2. How old are you?
23
3. Do you have any nicknames?
sze
4. When was your first love?
Hard to say. Really. Define it!
5. First passionate kiss?
Bad, bad memories.
6. How tall are you?
On a good day it's 170cm; On a bad day it's 168cm; but Jan and Pang claimed that I am taller than 170cm. So it remains a mystery.
7. How many EX gf/bf do u have?
2?
8. Sour, spicy or sweet?
All together
9. What would u do when you are free?
Read. Surf. Shop. Watch TV. Play aimless online games. Bug people. 6 more weeks of nothing-ness! I am even doing cross stitch!
10. Obsession:
A tad strong eh? Shopping?
11. Do you club?
Occasionally, yea.
13. What are your favorite magazines?
Used to be Shape(Sg edition) then I realised lazy-assed me would never do the things recommended in there. I read any magazine which has headlines that grabs my attention.
14. Are you a drinker?
Quite a good one but not regular ;)
15. How much money will you bring
when you are out?
Less than 50 bucks. Cashless, good.
6. Car, diamond or money?
Gimme the moolah.
17. What phone are you using now?
A barely 5 month old Nokia 6100 which is already covered with scratches and cracks. That's why I should never have a flipphone.
18. Coffeebean or starbucks?
Both are fine with me.
19. Where do you stay?
Singapore for most of the year; Ipoh for the rest of the year.
20. What is your favorite food?
Japanese.
22. Chocolate, Sweets or cake?
Chocs.
23. Can your ears move?
I wish they did. It'd be really cool. Wahhaha.
24. Do you dye your hair?
I don't remember my original hair colour no more.
25. What languages do you speak?
English, Mandarin, Cantonese and broken Malay.
26. How many phones in your house?
2.
27. How many toilets?
3
28. When you are doing your business in
the toilet what would you do?
Cleo's a good companion. So's Archie.
29. Do you swim?
Erm, I won't drown.
30. Do you gamble?
Nope.
31. What is your favourite sport?
Used to be netball. Haven't played that for eons. Does shopping count?
32. Love, techno or classical?
Classical I guess? Not much of a choice there.
33. What is your favourite drink?
Justin's vodka lychee ice-blend. Really.
34. What is your temper?
Can't find it at times.
35. What kind of person are you?
In a 4 letter word. S-I-A-O.
36. What would you wear when you go to
bed?
Big comfy tee or just tank and shorts.
37. What is the 1st thing to do when you
wake up?
Look for food.
38. Do you eat breakfast?
When I wake up in time, yea.
39. Favourite tv shows?
F.R.I.E.N.D.S.
40. Who do you want to meet?
The person who will tell me my results for this semester. The suspense is killing me.
41. Read the bible?
I try.
42. Where do you like to go?
Greedy, I am. Everywhere. I don't even mind going to the same place twice. Come to think of it, I don't mind going to Bermuda again.
43. California or New York?
Errr...New York?
44. When is your birthday?
16 March.
45. Do you buy branded goods?
Nope.
46. How many hours do you spend
talking on the phone?
Not much.
48. If a guy or a lady would like to get to
know you as a friend, would you give
your number?
I'll give him my boyfriend's number.
49. Do you watch romantic movies?
Definitely. I am so hopeless.
50. Do u watch Filipino movies?
Nope.
::::

I hate it that my body is still tuned to hall's system.
Which explains this post at uh,3:23am.
ARGGGHHHH. And the boyfriend was mysteriously uncontactable at 1-ish am.
Anyway, home has been good. I've become a pseudo Korean drama serial (note singular term here) junkie, read and read, and even joined a gym class. Ha. Oh and I played homemaker yesterday while mom was in hospital for a minor op. Despite a couple of embarassing incidents in the kitchen, the sibs and I survived the 2 meals I cooked.
Hey, if Ernie eats it, it's gotta be good ;)
::::

Homie home...
Janice was an absolute dear and let me wake her up at 430am and she picked me up from the bus station atabout 450am. :) My first meal back home thus consisted of Salam's roti telur bawang wahahahha....
So what have I been doing....
- Watching
Full House
. Though I've watched maybe about 3 of the earliest Taiwanese teeny bopper series, I've never watched any Korean series and have never understood the craze. Not exactly a part of the craze now but after watching one episode of this series in hall that day (Thanks to Joanna and Ann), I was smitten (yes that's how bimbotic I am) by the cute guys :) It's a good watch - my sister and I are eagerly awaiting episodes 13-20 right now :)
- Met up with a couple of friends.....and more to come :)
- SLEPT!!!!
- Didn't eat as much as I thought I would've.
Looking forward to the next 6 weeks here :) Though I am still jittery about 31 May (results gonna be released then) - I know somehow God heard my prayers:)
::::

So I suppose I am one after all.
>>>>>> this is RIGHT.
<<<<<< this is LEFT.
Man, those who've watched TAR7 last night would have been so frustrated with Kelly's [frantically pointing right] "GO LEFT!!!! NO RIGHT!!!" while Ron drove to the LEFT as she yelled.
Justin calls it typical-bimbo behaviour.
I was thinking about it this morning while I was holding onto my toothbrush and tube of toothpaste, looking for my facial foam.
Then I realised that the tube I was holding onto was actually my facial foam and my tube of toothpaste was still on my table.
Oops.
::::

Settled, finally.
In B207, amidst boxes, plastic/paper bags, pots and pans, shoe boxes, refridgerators and computers. Yea. but it's really not too bad. Justin's computer is set up in this room and we still have quite a big area to walk around. He's still sleeping or else I'd take a picture of the room (he'd kill me if I took a picture of him sleeping wahahaha).
So it's steamboat dinner tonight with the girls (and a couple of guys) and Mambo later. I hope there'd be good music. Either that, or we should escape to Phuture earlier. Dang.
Await me Ipoh - shall be there soon :)
::::

'tis the season of moving....
And leaving...
There are cardboard boxes lined up, everyone's moving out.
Some are not coming back.
*wails*
And Kim Liang just went around taking pictures with the D3 girls in their rooms.
*wails*
Progress: 4 taped boxes full of books and random stuff on my shelves. Currently filling up the 5th box which also contains stuff from my desk and shelves. And I haven't even begun on my wardrobe *gasp**the wardrobe*
On another note, the sister has been accepted into the NUS Faculty of Science. Another Poh sister (well, there are only 2 of us) invading the island. Muahahhaa. But that news disrupted my very pleasant midday nap.
::::

2 years in boxes
How do you do that?
Been in D322 for 2 years without moving out and today I've decided to start packing. Though I am not (oh, please not) graduating and will be back to this room next year, D3 is going to be different from August 05 onwards.
*sniff*
Hermit-dom, here I come.
(I haven't exactly condensed my room into the few cardboard boxes that I have though. Brought 5 to my room and my books have filled up 3 to the brim and counting. And I haven't even started on my clothes! )
::::

PainInTheEnglish
Think you are a grammar god? Check
this
out. I am having a headache.
::::

I don't know how to say goodbye.
I remember coming in as a very naive freshie and we are now leaving (most of us, anyway) as seasoned seniors.
I hate saying goodbyes and I don't know how to say goodbyes.
::::

So deceiving.
create your own visited countries map
or
vertaling Duits Nederlands
This thingy makes me look as if I've gone through the entirety of Canada and Australia. Ah well....hope to add Hong Kong or Taiwan into the list by June! :)
::::

Y'know what they say about opposites attract?
I never thought it was the case for Justin and me. And tonight proved me right.
Other couples share their interests like diving, crafts, photography, what-nots.
Ours had to be food *burp*. He has been having a craving for meat so we sort of ended up at Seoul Garden. To digest, we did the best calorie-burning activity you can ever do in Bugis - window shop. C'mon, all the walking, fiddling with clothes/accessories, going in and out the fitting rooms - they count!
And ended off the night with a chocolate malt and banana split at Billy Bombers.
Decadent, ya, we know that word a tad too well.
::::

Beyonce in the house
Baby Beyonce!
She is too cute.
::::

It's heavy, indeed.
I just threw away about 2 years worth of painstakingly handwritten class notes, revision notes, essays, term papers and extra readings. They have been sitting on my shelves for the 'just-in-case' occasions which never came.
Of course I've kept all my lit texts.I am still trying to convince myself that I won't need the CDA and American history readings anymore. But I've kept the postcolonialism and feminism readings. I know I won't need them anymore. If I really do...I'd be able to look them up quite easily.
I feel like I've just thrown part of my childhood away. It's weird. I mean, they are like what, notes and embarrassingly bad essays written in the past.
But I still feel that part of me is at the recycling bin outside the D3 toilets.
What would happen to me then when I have to move out of D322, move out of Eusoff Hall
for real?
p/s this blog's design is obviously still under construction :)
::::